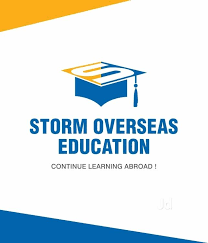 Storm Education Group Pvt Ltd
At Storm we clearly understand the challenges faced by students aspiring to study overseas. Students are often confused about selecting the course country and chaos on visa application procedures. Company Profile Established in the year 2001 Storm Group is one of the most successful international student recruitment companies in the India today. With over 30 branches we have one of the largest networks of company owned offices all across India. We represent over 150 leading education institutions around the world. We offer end to end services to students; right from identifying the right course to the right destination. We have been instrumental in helping many students realize their dream of studying abroad come true. Our staff is well trained and well experienced with international student issues. Most of them have visited almost all countries and institutes we represent. With regular workshops, personal self-development and evaluation sessions on new training methods and technologies, policy changes, each of our staff member maintains their level of expertise in subject matter and brings added value to our services for students. They all understand the student's needs and guide students in an ethical manner. Values Ethics and Integrity Quality and Excellence Responsibility and Team Work Social Accountability Mission Creating opportunities for personal growth and global understanding through quality international education, cultural experiences and unparalleled client support. Vision Our vision is to be result oriented leader in overseas education that aims at bridging the gap between the international education institutions and the students who are seeking to pursue higher education abroad.
Please keep +91 before the number when you dial.
AI-18, Old No 100, 2nd Floor, Fourth Avenue, Shanthi Colony, Anna Nagar, - 600040. Landmark : Next To Shree Mithai Hotel
Chennai
522